Buy / Sell / Swap
Hunting, Fishing, Shooting & Outdoor Gear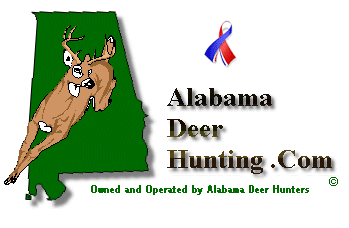 Our partners over at AlDeer.com have a thriving online community with a very active Classifieds section. Membership is free and only takes a minute or 2 to join. They charge 3% for each item sold on their forum ($100 max), but for Bama Outdoor Expo visitors, they will waive the commission on the first sale.

Unlike many classified ad systems on the internet, you can Buy and Sell firearms. Be sure to check out the sticky post regarding buying/selling of firearms to make sure you stay within the laws.
Click HERE to visit them today and in the future to Buy, Sell, and Swap anything related to the outdoors and to smack talk with fellow 'Bama outdoorsmen.